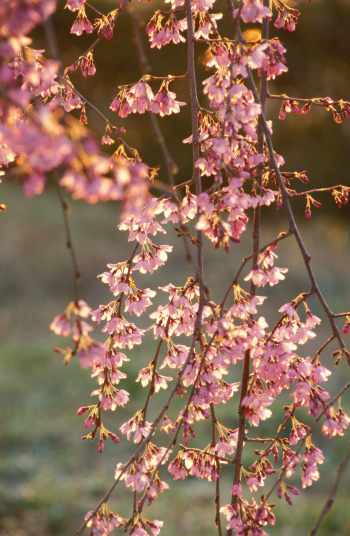 Every time I clip into my pedals and set off on my bike, I am acutely aware of the danger involved in what I am doing. Despite the fact that I pay close attention to my surroundings while I'm in the saddle, it only takes one person juggling their cell phone and Starbucks latte in their SUV to make a mistake that could bear serious consequences for me. Screaming down the side of a mountain at 40+mph, one twitch, a little bit of gravel in the wrong place, some uneven pavement, it all has the power to end more than just the race or the day's training. But here's the thing: I am in control of riding my bike. It is a choice that I make on a daily basis. I choose to ride.
Yet some things are completely beyond our control. I think immediately of my colleague and predecessor at the University of Arizona, Kelland Thomas. In the late 1990s, Kelland emerged as a major force in the saxophone world. And when at 24 years of age he landed a teaching position at the U of A, it seemed a foregone conclusion that he would ascend to the greatest heights of our discipline, both as an artist and a teacher. However, in 1999, Kelland began to notice that he was having trouble playing like he used to. He couldn't hold a note for very long without it starting to quiver. He later learned that he had developed focal dystonia, a condition in which involuntary muscle spasms lead to the inability to carry out a movement pertaining to a specific task–in this case, playing the saxophone. Sadly, Kelland's illness derailed what was certain to be a brilliant career.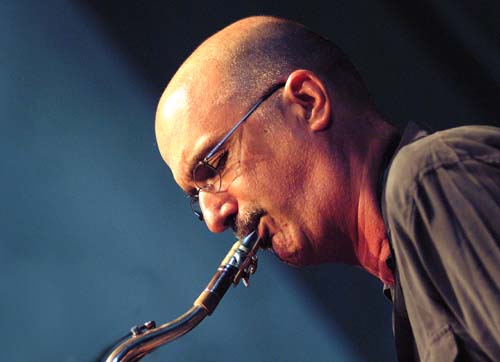 About a month ago, I, along with hundreds of other saxophonists, received an email from Michael Brecker's wife pleading for someone that might be able to help her husband–one of the most innovative, influential, and most emulated saxophonists on the face of the earth–who was battling a very serious life-threatening illness. To be honest, I didn't think much of this email at the time. I wrote it off as another scam in which someone was trying to take advantage of innocent people by using a celebrity as bait. What I didn't know until today, was that Michael Brecker's wife really did write that email. She must have spent an incredible amount of time compiling all those saxophonists' email addresses with the hope that maybe one of them just might possibly be the one who could save Michael's life.
I knew that the email was not a hoax today when Michael Brecker's condition, in all its dire seriousness, was reported in The New York Times. The article's title–"His Saxophone Is Silent, His Life Is in the Balance"–frightened me when I read it. Brecker, who is 56 years old, is suffering from myelodysplastic syndrome, a form of cancer which prevents bone marrow from producing ample healthy blood cells. His only hope for survival rests on a blood stem cell and bone marrow transplant, a dangerous procedure that is only possible if a stem cell donor with a close enough genetic match to his tissue type is identified. So far, no satisfactory donors have emerged.
How could this happen? Did Kelland Thomas do anything to deserve having a promising career as a concert saxophonist cut incredibly short? Did Michael Brecker do anything to deserve being torn away from his instrument–his passion, his voice, his identity–by an illness that threatens his life? The answer is no, they didn't. And neither of them had any say, any choice, in the matter whatsoever. It is a poignant reminder of life's fragility.